8 hospitals in Birmingham area report increase in number of COVID-19 patients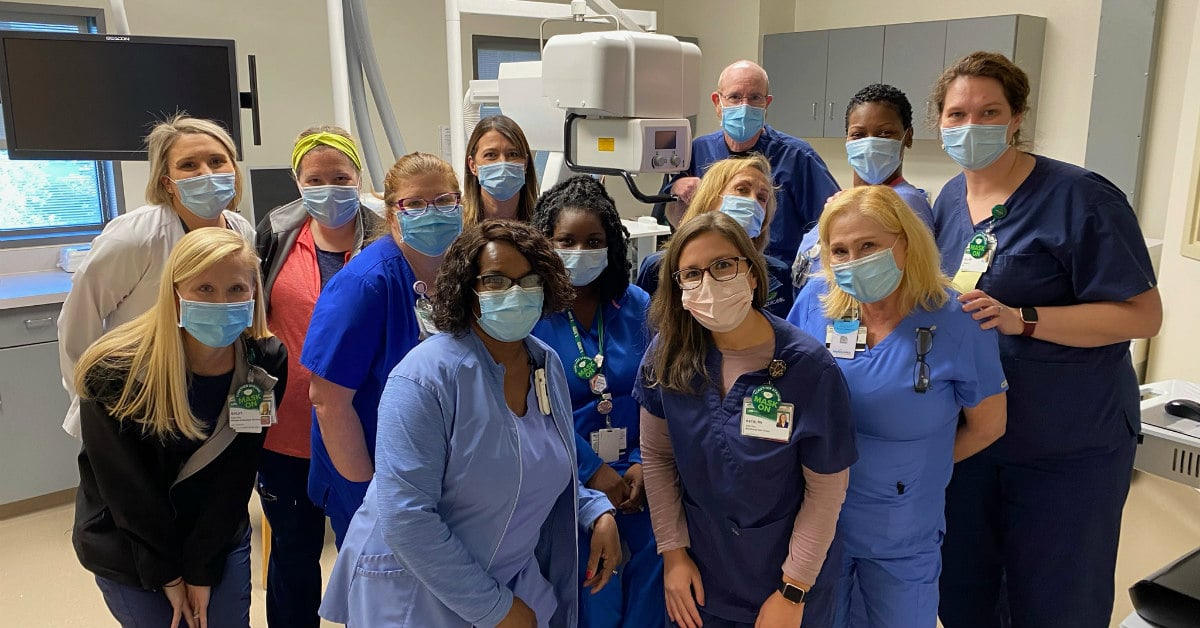 Reading time 2 minutes
On Wednesday August 4, leaders of eight hospitals in the Birmingham area met with the Jefferson County Department of Health to discuss the recent increase in COVID-19 cases, which is causing concern among local health professionals.
Keep reading to stay up to date on the state of COVID-19 in Birmingham.
Here are the facts
Selon plusieurs administrateurs d'hôpitaux locaux, les lits d'hôpitaux se remplissent rapidement de patients COVID-19 dans les hôpitaux de la région de Birmingham.
Les cas de COVID-19 sont en augmentation : Au cours des trois dernières semaines, Saint-Vincent a connu une augmentation de 700 % des cas de COVID-19. Le volume de patients COVID-19 de Grandview a augmenté de plus de 500 % au cours du mois dernier. L'UAB traite actuellement 105 patients hospitalisés atteints de COVID-19, dont un tiers se trouvent dans l'unité de soins intensifs (USI) avec la variante Delta.
La majorité des patients COVID-19 ne sont pas vaccinés : Selon le médecin-chef de St. Vincent, le Dr Timothy Bode, 88% des patients COVID-19 à l'hôpital ne sont pas vaccinés. De plus, 93 % des patients sous respirateurs dans les unités de soins intensifs ne sont toujours pas vaccinés.
Les hôpitaux sont surchargés de patients COVID-19: En plus de l'augmentation des cas de COVID-19, de nombreux travailleurs de la santé se testent eux-mêmes positifs, ce qui entraîne un horaire de travail surchargé pour les autres travailleurs de la santé.
Les cas commencent à apparaître chez les patients plus jeunes : Au cours des deux derniers mois, 57 à 66 % des nouveaux cas de COVID-19 concernent des patients de moins de 60 ans.
« Nous ressentons la poussée, et c'est réel. Nous approchons 100 patients COVID-19 dans tous nos [St. Vincent's] hospitals right now, and 88% of those patients in our hospitals are unvaccinated. Those who are on ventilators in intensive care units are extremely ill, and 93% of those cases are also unvaccinated. We have seen a 700% increase in COVID-19 cases in our hospitals in the past three weeks alone. "

Dr Timothy Bode, Chief Medical Officer, Ascension in Saint-Vincent
You can watch the meeting between eight Birmingham area hospitals and the Jefferson County Department of Health here.
What you can do to stay safe
During the meeting, the eight hospital representatives in the Birmingham area encouraged unvaccinated Alabamians to consider making an appointment to be vaccinated.
"We are in a big scary wave now this is the fourth time, I know we are all fed up but these leaders represent our hospitals who are dedicated to taking care of you when you need it so I really want to cheer – all of us, the rest of us, doing our part to be there for them. The most important thing we can do right now is get vaccinated as soon as possible if you haven't already. And even if things are really bad, we need people to get back to basics; masking, social distancing, washing your hands and avoiding large crowds. "

Dr Mark Wilson, Health Officer, Jefferson County Department of Health
As of August 3, only 34% of Alabama's population had been vaccinated. Combine that with the highly contagious Delta variant, and you have a recipe for widespread transmission of the virus.
For more information on COVID-19, the Delta variant, and what you can do to stay safe, visit uabmedicinevaccine.org.
Related