Anonymity and commercialization dominate unanswered questions about gamete donation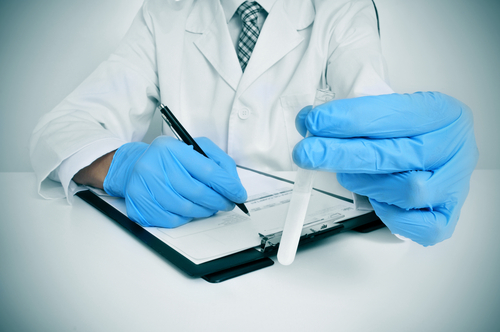 Virginie Rozée, GIS coordinator of ESHRE Sociocultural Aspects of (in) fertility, declared in her opening speech at this Campus meeting that there remain two key controversies in gamete donation: anonymity and commercialization. Both were presented in the two half-day sessions of this May meeting.
Although many countries, especially in northern Europe, have adapted their legislation to remove anonymity from gamete donation, bioethicist Guido Pennings, of the Ghent Institute of Bioethics, has proposed that some of the " harms " associated with sperm donation – what Pennings identified as "and the" moral blame "associated with attribution of paternity – could be avoided if donors were allowed to remain anonymous. These harms, Pennnings explained, followed the importance attached to a genetic link with the donor, and therefore indirectly the chance of "attributive paternity." So despite the perceived and legislative support for the Identity Release donation, Pennings argued that the company should retain the option of anonymity: "An anonymous donor is a donor who does not want to be contacted at the to come up. The recipients who choose it must respect this wish.
This view, however, seems contrary to what appears to be the norm today in this "era of anonymous donation" – in countries like the Netherlands, Sweden and the UK. In the Netherlands, for example, as Sophie Bolt of the Dutch organization FIOM explains, the greater acceptance of non-anonymous gamete donation has arisen over the past 20 years " from a growing awareness of the 'importance of contacts for people conceived by donors'. Motivations among those registered as identifiable donors (in a survey of those who had previously donated sperm anonymously) were linked to "child-centered" motivations, or both to children and to donors. The investigation also found strong impetus from the media and support and contact networks. Indeed, said Bolt, "more registrations lead to more matches," but currently in the Netherlands donors matched with donor-designed people are still in the minority (24%).
The "right to know" and the "right not to know" were cited by Bolt as one of the identity match conflicts between donors. This too was at the heart of a presentation by Swedish sociologist Sébastien Mohr, who described a rationale for responsibility in sperm donation in the "biosocial relationship". This was evident in some research citations in which donors recognized the need for testing and "genetic safety," as well as the possibility of meeting children at a later time. So, Mohr said, "sperm donors take positions of responsible men, men who know how to honor the kinds of responsibilities that come from relating and connecting with other people through the use of technology. reproduction ". This, he explained, was what he meant by a biosocial relationship.
Of course, the obvious way donors avoid the pitfalls of "anonymity" is by providing sperm through online contact. Vasanti Jadva, of the Center for Family Research in Cambridge, reported an increase in the number of men seeking to donate sperm through login websites, which – at least in the UK – "made sperm donation informal more accessible ". A survey of men signing up for one of these websites identified three motivations: helping others; "Pass on my genes"; and in recognition of infertility in family or friends. The financial payment was noted the lowest. (1)
However, when the work of the Campus shifted to the marketing of gametes, particularly among egg donors, there was clearly an important element of compensation present, reflected in the recruitment of donors through the clinics themselves and the agencies. online. Amrita Pande, describing her close work with South African egg donors, even identified travel (hotels, tickets) as a major motivation. Such incentives, she added, were also apparent among "egg suppliers" from Romania, the Czech Republic, Ukraine and Cyprus – although she added that these results had appeared long before the covid pandemic. Most of the travel suppliers she traveled with were white, single, and educated. So altruism or something else? Her results suggested that most donors had done their homework to avoid "complications" and trafficking – in what she described as "responsible repro-entrepreneurship". As one of its providers put it: "Women use their reproductive material to earn money. But at the same time, they use their participation in the industry to consume and be consumed, to avoid motherhood and to find another way of life.
In Europe, Spain had by far the largest egg donation services before the closures – handling around 50% of all procedures. But, said Consuelo Alvarez Plaza of the University of Madrid, collecting accurate data is and always has been difficult. The different programs, which are all regulated, are characterized by anonymity (an attraction for foreign patients), financial compensation, recruitment of patients or donor clinics, high demand and cross-border treatment. But despite the common features, a lack of clarity seems more the rule than the exception in Spain, although, Plaza said, there remains a cultural tradition of altruism and moral application, which at least seems to offer some homogeneity. , although hard data can not.
After eight presentations on this campus, it seemed obvious that there were more unanswered questions than definitive statements related to the two topics of anonymity and the incentive to donate gametes. Guido Pennings even questioned the applicable definition of "anonymity", describing it as a "multifaceted" term subject to time, selection and condition. Anonymity is rarely "absolute or eternal," he said, and its reserve, of course – in gamete donation in particular – is now increasingly threatened by online databases. But, Pennings said, just because anonymity can no longer be guaranteed that every donor can be identified or that donors shouldn't seek anonymity from their clinics. "Most of the harm is related to being known as a donor," he added, "rather than being identifiable." Which, he said, was a good reason to keep the option of anonymity.
1. Graham S, Freeman T, Jadva V. A comparison of characteristics, motivations, preferences and expectations of men donating sperm online or through a sperm bank. Hum Reprod 2019; 34: 2208-2218.
doi: 10.1093 / humrep / dez173.