'Critical condition of SP leader Azam Khan, on oxygen,' says Medanta hospital in Lucknow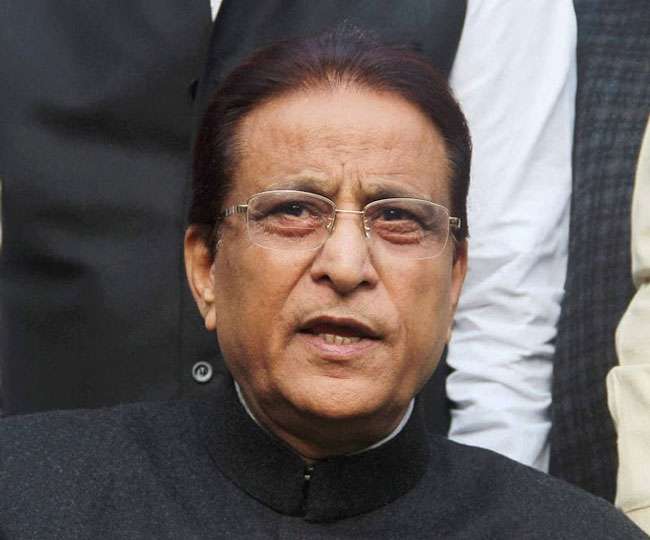 New Delhi | Jagran Press Office: The one-day increase in coronavirus cases was recorded at 1.73,790, the lowest in the past 45 days, bringing the total of COVID-19 cases in India to 2.77,29,247. Daily positivity fell further to 8.36%, remaining below 10% for five consecutive days, while the weekly positivity rate fell to 9.84%, he said. The death toll climbed to 3.22,512 with 3,617 dead.
In addition, 20,80,048 tests were carried out on Friday, bringing the total of cumulative tests conducted so far for the detection of COVID-19 in the country to 34,11,19,909. Active cases declined further to 22.28,724, or 8.04% of total infections, while the national cure rate from COVID-19 improved to 90. 80%, he said. The number of people who have recovered from the disease has climbed to 2,51,78,011 while the case fatality rate stands at 1.16 percent.
Here are the live updates from May 29:
10:45 am: "The condition of party leader Samajwadi Azam Khan is critical. He is on oxygen," Medanta Hospital said, Lucknow Khan had tested positive for # COVID-19[FEMALE[FEMININE May 9 and was admitted to hospital
10:10 am: Indian Medical Association (IMA) Uttarakhand challenged Yog Guru Ramdev for a debate, asked him to say which allopathic hospitals gave Patanjali drugs for treatment, IMA publicly challenged the debate with a panel discussion
10:00 am: India reports 1,73,790 new # COVID-19[FEMALE[FEMININE cases, 2,84,601 discharges and 3,617 deaths in the last 24 hours, according to the Ministry of Health Total cases: 2,77,29,247 Total discharges: 2,51,78,011 Number of deaths: 3,22,512 Active cases: 22,28,724 Vaccination total: 20,89,02,445
9:30 am: With 2.84,601 patients cured in the last 24 hours, a total of 2.51.78,011 recoveries reported across the country so far. The recovery rate increases to 90.80%. Weekly positivity rate is currently 9.84%, daily at 8.36%, below 10% for 5 consecutive days: Union Ministry of Health
9:15 am: At 1.73 lakh of new cases per day, a downward trend in new cases is maintained. Number of active cases decreases further to 22,28,724 and active cases decrease to 1,14,428 in last 24 hours: Union Ministry of Health
9:00 am: A total of 34,11,19,909 samples tested through May 28. Of which, 2,080,048 samples tested yesterday: Indian Council for Medical Research (ICMR)
8:45 am: Ladakh reported 124 new # COVID-19[FEMALE[FEMININE cases and two deaths on Friday. Active cases: 1,606 Total recoveries: 16,517 Number of deaths: 187
8:30 am: # COVID-19[FEMALE[FEMININE the Bal Swaraj portal under the COVID-Care link, "The National Commission for the Protection of the Rights of the Child wrote to the principal secretaries of all states / UT
8h00: Mizoram reported 283 new positive cases, bringing the total number of cases to 11,659. Active cases to 2,981
7:45 am: Varanasi | A woman tested negative on the RT-PCR test at Sir Sunderlal Hospital in BHU on May 24. On May 25, she gave birth to a baby girl who tested positive. The RT-PCT test has some shortcomings and limitations: the hospital's medical superintendent, Dr Kaushal Kumar Gupta
7:35 am: Gujarat: A Vadodara-based engineer made a device to ozonate water, which he says can be used to disinfect surfaces. "Studies show that water that has been ozonized for a period of time can be used for disinfection against COVID-19. This device can ozonize water in minutes, "says Mayank
7:27 am: We have shifted one of our own critical vaccine manufacturing supply orders, which will allow India to manufacture over 20 million additional doses of AstraZeneca COVID-19 vaccine: Dean Thompson, Acting Assistant Secretary, Office South and Central Asian Affairs, United States
7:18 am: In total, the US government, state governments, US businesses and private citizens have provided more than $ 500 million in COVID-19 relief supplies to India: Dean Thompson, Acting Assistant Secretary, Office of South and Central Asia, United States
7:10 am: United States: EAM S Jaishankar meets with Secretary of State Antony Blinken. "The United States and India are working together on so many of the most important challenges of our time – one that has a profound impact on our citizens. We are united to tackle COVID-19 together," says Blinken
Posted by:
Talibuddin Khan