Extreme water race helps homeless people beat the heat | New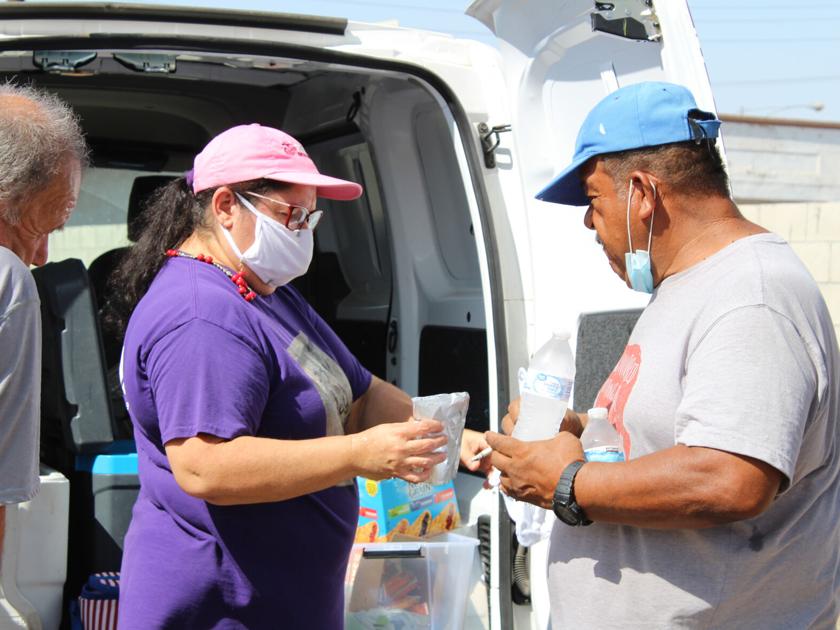 CALEXIC – The founder of the Brown Bag Coalition, Maribel Padilla, organized her usual race against extreme heat on Wednesday August 4, during rush hour, to deliver water to the homeless people she cares for in Calexico.
Every day, when the temperature rises above 113 degrees, Padilla goes out in her van to deliver water and refreshments to at least 48 homeless people between Calexico and El Centro.
Padilla has been helping the homeless for eight years in a variety of ways, including distributing meals and providing cooling centers. Streams started four years ago during the summers when the heat was worst. Padilla said she knew she had to do something.
"They become like your family, and when it's hot like that and I'm sitting at home, I'm like, 'I'm here with the air conditioning, they're out there in the heat, and no one is helping them, '"Said Padilla.
Brown Bag Coalition has had the program for four years, according to Padilla. It's now part of the Coalition's mission to make a difference in the lives of the homeless in Calexico and El Centro, which began in 2014. In December, they offer hot dinners every day to the homeless. They provide food 365 days a year, rain or shine, as well as showers, hairstyles, clothing and toiletries. They also host holiday dinners for Thanksgiving and Christmas, as well as resource fairs.
While running, the homeless are given room temperature water, cold Gatorade, Otter Pops, a juice pack, granola bars, face masks, toiletries and a towel humid. If necessary, they will also be given a medical kit. Padilla also distributes a plastic card to be used by the thrift store at the Calexico wellness center.
So whenever the heat gets intense, Padilla makes her run and looks for those she considers her family. Padilla will be touring areas that she knows to be generally homeless including parks, behind buildings, parking lots, she tours Calexico and El Centro to find her people. Padilla gets out of her van, calling for them to step on it or bringing them their cooling supplies.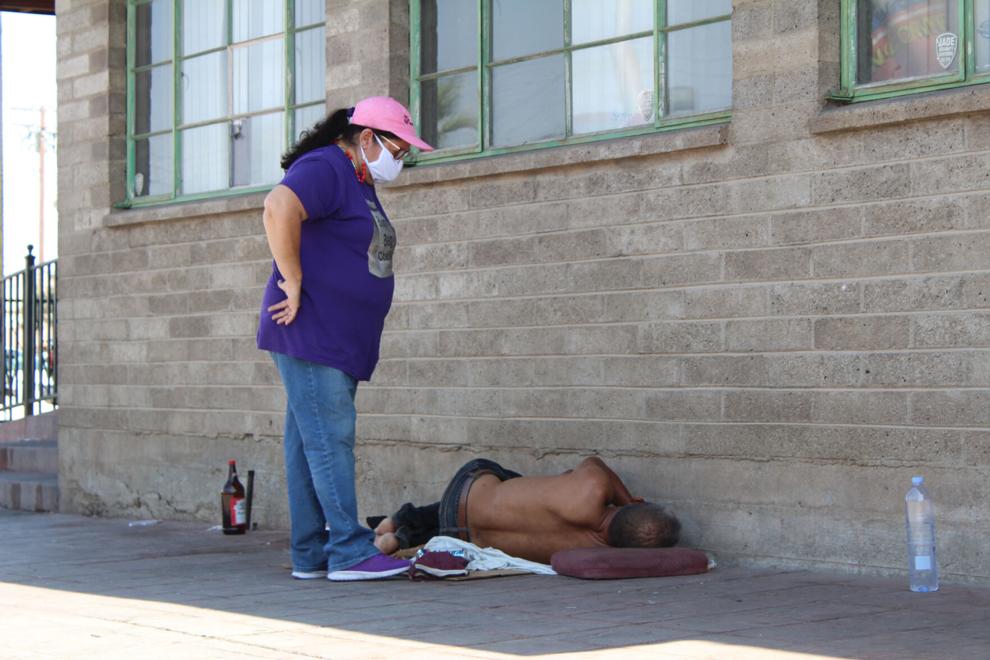 She watches them, asks them how they are doing, berates them if she hears something she doesn't like, asks the others who should be around. Padilla even walks up to those sleeping with their hands on their hips to wake them up with a quick scold or a touch of a wet towel or even an Otter Pop.
There are homeless people that Padilla knows by first name and that she has known since the beginning of Brown Bag six years ago, others that she does not know but that she recognizes by their queues. the evening. She has become attached to them and worries when she does not see them on her errands.
"A lot of people think they are just drunkards or drug addicts," Padilla said. "Yes, but they are humans. It's somebody's dad, somebody's brother, sister, somebody's son, something, what kills you to give them a bottle of water?
On days when Padilla cannot do her shopping, other volunteers do the shopping. Even other organizations got involved, such as Calexico Needs Change and Calexico Wellness Center, which completed the second round earlier in the week.
Summers in the valley can be literal killers, even more dangerous for those living on the streets, according to Padilla. This summer, Padilla lost three people – two to overdoses and one to heat stroke.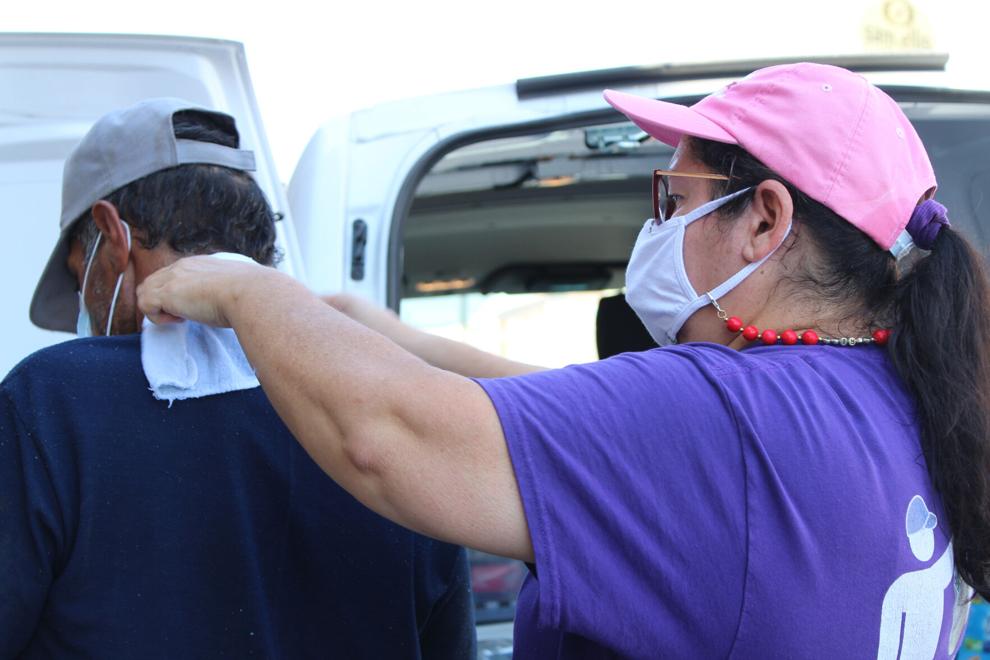 However, the summers are starting to wear on her. Padilla said this year that she has been affected by the heat more than usual and that she is starting to feel her age. This week, she had to take one of the damp towels and apply it to her neck to cool off a bit before continuing her journey. However, she wants to keep going there and helping, encouraging those who volunteer with the coalition to do so and learn her route.
"I don't know what's going to happen when I'm gone," Padilla said. "I say to young people, 'I'm 57 years old. You're going to have to take over.
Still, rain or shine, hot or not hot, Padilla said she was sure to help the valley's most vulnerable.