NBC refuses to authorize placebo trials of Covid-19 vaccines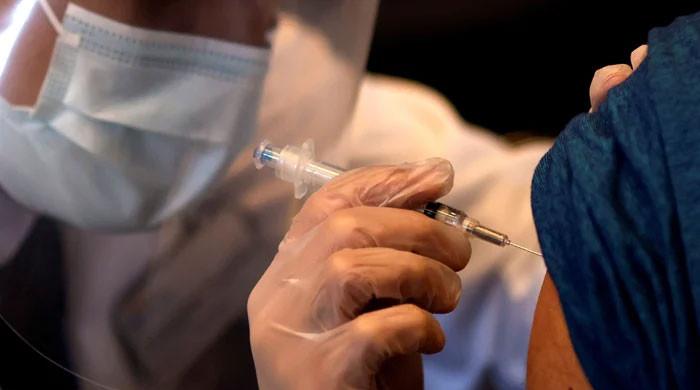 KARACHI: Pakistan's National Bioethics Committee (NBC) refused to authorize at least five double-blind, placebo-controlled phase III clinical trials of mRNA and conventional vaccines against Covid-19 for "ethical reasons" in Pakistan, arguing that Pakistani citizens could no longer be treated as "guinea pigs".
"Some local and multinational pharmaceutical companies have requested that placebo-controlled trials of mRNA and conventional vaccines against Covid-19 be conducted in Pakistan, but we have told them that the use of placebo can no longer be allowed during the trials when different types of conventional vaccines are available while Pakistan will acquire an mRNA vaccine very soon, "an official from Pakistan's National Bioethics Committee (NBC) told The News.
Officials from the National Bioethics Committee said lead researchers at Aga Khan University Hospital (AKUH) and Lahore University of Health Sciences (UHS) have requested phase III clinical studies, global and multinational, randomized, double-blind, placebo-controlled to assess the protective efficacy, safety and immunogenicity of SARS-CoV-2 mRNA and different conventional vaccines in their centers. "These vaccines being tested include a Chinese messenger ribonucleic acid (mRNA) vaccine as well as various conventional vaccines including inactivated Vero cells, a recombinant Covid-19 vaccine (Sf9 cells) and a fusion protein vaccine ( V-01) in adults aged 18 and above. The NBC expert panel suggested that instead of using a placebo, vaccines available in Pakistan should be used, which is not acceptable to investigators and manufacturers, "the official added.
According to experts, a placebo is a drug or procedure prescribed for the psychological benefit of the patient rather than for any physiological effect. This is a substance or treatment designed to have no therapeutic value, including inert injections, pills, or any other kind of fake treatment. The NBC official said injecting a placebo into hundreds of people at a time when about six vaccines are available in Pakistan and are being used to inoculate people would be "ethically wrong" and cannot be allowed under the current circumstances. . "A person who is given a placebo instead of a vaccine can get the coronavirus infection and even die. This would happen at a time when he or she was assured that they had received the vaccines. This is not acceptable for ethical reasons, "added the official.
On the recommendations of NBC's expert committee, the official said, the lead researchers have been asked to review the course of their studies and whether they agree to use any of the vaccines available in the country instead of a placebo they might be allowed to study, but added that so far they were unwilling to change the design of their studies for technical reasons.
"Earlier, the NBC authorized placebo-controlled trials, including trials of the Cansino vaccine, while phase III clinical trials of the Chinese triple-dose vaccine titled ZF-2001 are also underway at UHS Lahore," but it happened when Covid-19 vaccines weren't available. The official said, adding that it was no longer necessary to conduct placebo-controlled trials, as the efficacy, safety and immunogenicity of the vaccines could also be verified against other vaccines. .
UHS Lahore Vice Chancellor Professor Javed Akram confirmed that NBC does not approve of the placebo-controlled trials and added that they are now changing the design and protocols of the studies.