The size of the medical device market will reach approximately $ 671.49 billion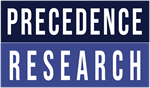 According to Precedence Research, the global medical device market size is expected to reach approximately US $ 671.49 billion by 2027, with a CAGR of 5.2% from 2020 to 2027.
OTTAWA, June 30, 2021 (GLOBE NEWSWIRE) – The medical devices market the size was US $ 447.63 billion in 2019. A medical device can be any apparatus, instrument, apparatus, or machine for the prevention, diagnosis, treatment, monitoring, or alleviation of a disease. These devices provide many benefits to patients by assisting medical service providers in the diagnosis and treatment of patients; in addition, helping patients improve their quality of life. A medical device plays an essential role, such as detecting, measuring, restoring and modifying the structure or function of the body due to health problems or chronic diseases. There are different types of medical devices, including eyeglasses, pacemakers, wheelchairs, x-ray machines, MRIs, CT scans, and others.
Get the sample report pages for more understanding @ https://www.precedenceresearch.com/sample/1129
Market trends
Despite the limitations of portable medical devices, such as security concerns and data privacy concerns, there is still a very high preference for fitness trackers and activity monitors. The growing focus on adult fitness around the world and the growing focus of regional and national health agencies on monitoring and diagnosis has been instrumental in the increased demand for fitness trackers.
According to various independent surveys conducted in the United States, an estimated 21.0% of the country's adult population owned a fitness tracker in 2019. This demand was further fueled by the COVID-19 epidemic and the introduction of models put forward by market players. , with new features, at competitive prices, which won over customers. This represents a huge growth opportunity for new entrants and established players to focus on this segment and launch new wearable devices to meet the growing demand for these devices.
Growth factors
The increasing prevalence of chronic diseases, in particular cancer and diabetes, is expected to contribute significantly to the dynamism of the medical devices market. According to the United Nations, the ratio of the total number of deaths from chronic diseases is expected to reach about 70%, while the total burden of chronic disease worldwide is expected to reach about 60% by the end of 2030. Limited physical activity, Prolonged working hours and poor eating habits are the main cause of the significant increase in chronic diseases such as cancer and diabetes. In addition, unhealthy lifestyle and eating habits also attract other types of serious diseases which are expected to increase the demand for medical devices in the near future.
View the full report with Complete ToC @ https://www.precedenceresearch.com/medical-devices-market
In addition, the rising trend of wearable medical devices is expected to drive the demand for medical devices in the coming years. In addition, the integration of artificial intelligence (AI) into medical devices such as remote patient monitoring devices, portable medical equipment, electronic health records (EHRs) and many other esteemed examples for propel the penetration of medical devices into the daily lives of consumers.
However, the threat of data breach and critical information hacking through these devices is expected to hamper the market growth. Recently, in 2020, critical information about patients registered with Hammersmith Medicines Research to conduct clinical trials on the COVID-19 vaccine was hacked. Apart from this, the upward trend in internal health monitoring such as heart rate, blood sugar, and many other tests is expected to drive the market growth over the next few years.
Highlights of the report
In 2020, North America captured the largest share of revenue and is expected to continue to dominate over the next several years due to the developed healthcare infrastructure.
Asia-Pacific has emerged as the fastest growing region during the forecast period due to population aging, rising per capita income and growing health problems among the population.
The IVD device segment accounted for a value share of nearly 15% in 2020 due to the increasing prevalence of chronic diseases and the need for an accurate and efficient test kit for these diseases.
On the basis of end user, hospitals and outpatient surgery centers dominated the global medical device market in 2020 due to increasing healthcare expenditure and growing development of healthcare infrastructure.
Get Personalization on this Research Report @ https://www.precedenceresearch.com/customization/1129
Regional snapshots
North America has become a world leader in 2020 and is expected to maintain its position over the next few years. The significant growth of the region is mainly due to a well-developed infrastructure for health services as well as a high level of consumer awareness of health and fitness. On average, consumers in North America spend a significant portion of their income on health and fitness. Apart from this, the regional government also easily supports and approves new and advanced medical devices in the region for their easy commercialization and reach to the general public. Collectively, all of the above-mentioned factors are believed to drive the overall growth of the medical devices market in the region.
On the contrary, Asia-Pacific predicted rapid growth during the analysis period due to rising per capita income, increasing spending on health infrastructure, and rapidly increasing aging of the population. the population in the region. In the medical device market, China ranks second after the United States. Likewise, India holds the fifth leading position in the world market. This is mainly attributed to the rapid technological developments in various sectors in the countries as well as the diversity of sales channels and distribution models.
Key players and strategies
The medical device industry seeks to be largely fragmented due to the presence of a large number of market players at regional and global level. These market players largely focus on product development and improvement, mergers and acquisitions, partnerships, collaboration and joint ventures with other technology providers to upgrade their existing product line or develop a device. advanced medical care to meet the growing needs of consumers. In addition, these industry participants are also focusing on contracting with a large number of distributors around the world to expand their customer base as well as their offerings.
Some of the major players operating in the market are DePuy Synthes, Medtronics Plc, Fesenius Medical Care, GE Healthcare, Philips Healthcare, Ethicon LLC, Siemens Healthineers, Stryker, Cardinal Health, Baxter International Inc., BD, among others.
Market segmentation
By type
Cardiovascular equipment
Orthopedic devices
Diagnostic imaging
MIS
DIV
Diabetic treatments
Wound management
Dental
Nephrology
Ophthalmic devices
Other
By end user
Clinics
Hospitals and outpatient surgical centers
Other
By regional perspectives
North America
Europe
Asia Pacific
Rest of the world
Purchase this Premium Research Report @ https://www.precedenceresearch.com/checkout/1129
You can place an order or ask any question, please feel free to contact us at [email protected] | +1 9197 992 333
About Us
Precedence Research is a global market research and consulting organization. We provide an unmatched nature of offering to our customers around the world in industry verticals. Precedence Research has expertise in providing in-depth market intelligence as well as market intelligence to our clients across various companies. We are obliged to serve our different clienteles present in companies of medical services, health, innovation, new generation technologies, semiconductors, chemicals, automotive, aerospace and of defense, among various companies present in the world.
For the latest update, follow us:
https://www.linkedin.com/company/precedence-research/
https://www.facebook.com/precedenceresearch/
https://twitter.com/Precedence_R